Tomosynthesis Siglo 21 San Francisco De Macoris
Medical Outfitters' installation of the first Planmed Clarity 3D Mammography System in the Dominican Republic. A brand new system shipped from Helsinki (Finland) delivered to Clinica Siglo 21 San Francisco de Macorís (Dominican Republic) making the latest in mammography diagnostic technology available to the population in the interior of the country. We'd like to thank and congratulate Siglo 21 for all advances made in their radiology department!
What is 3D Digital Breast Tomosynthesis (DBT)?
DBT is an advanced method often used for diagnostic purposes. The breast is scanned over an arch of 30 degrees, during which multiple X-ray images are taken to create a 3D image that shows tissue structures in more detail.
Benefits
DBT generates a stack of sharp cross-sectional images of the breast. With reduced tissue overlap in the image, cancerous cells have fewer places to hide. Because of scan acquisition, the compression time is slightly longer than in a 2D exam.
The PLANMED way to Digital Breast Tomosynthesis
Planmed's unique Continuous, Sync-and-Shoot imaging method enables exceptionally clear tomosynthesis images with great visibility of microcalcifications and other delicate structures.
See more with Clarity
Planmed Clarity™ 3D provides both 2D (Full Field Digital) and 3D (Digital Breast Tomosynthesis) imaging. The Planmed Clarity system supports both screening and additional work-up examinations and biopsy procedures.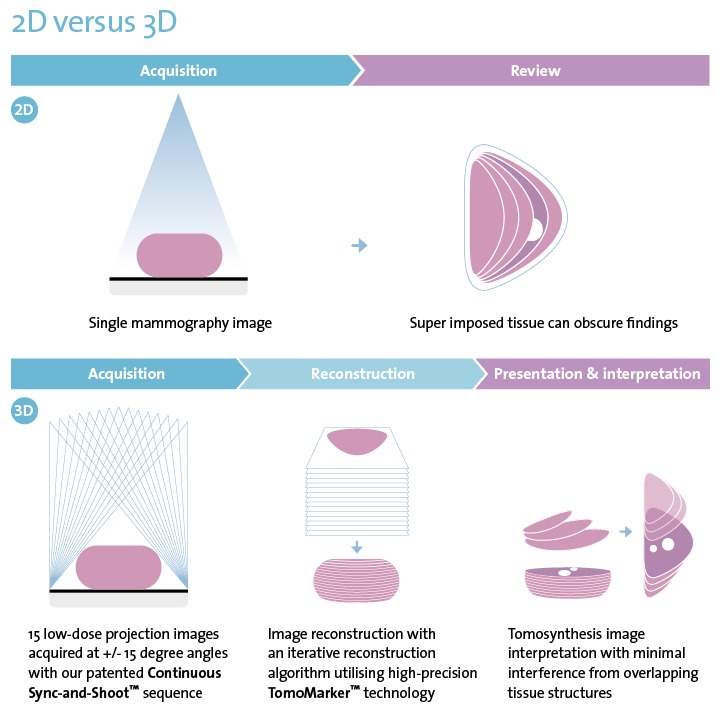 Medical Outfitters Customers Only