Better systems, better service, and better healthcare are at your reach.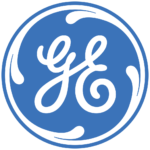 Solid performance makes Prodigy chosen worldwide
Your practice demands dependable dual-energy X-ray absorptiometry (DXA) assessment, and Prodigy delivers with industry-leading precision and low-dose radiation. You can depend on Prodigy to provide precise data on soft tissue and bone composition, including bone mineral density (BMD), lean- and fat-tissue mass, and percentage of fat.  At the same time, Prodigy streamlines your patient care and practice workflow.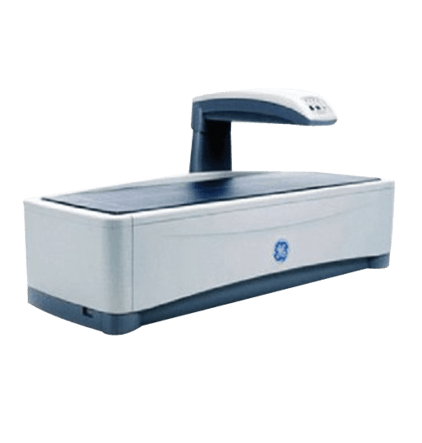 Prodigy DXA systems help enhance your patient care and practice workflow with the following benefits:
TRUST
One of the most proven DXA systems
When it comes to DXA technology, you can't go wrong with Prodigy. With third generation DXA technology refined over 30 years, and nearly 11,000 units installed in 93 countries, plus hundreds of peer-reviewed articles in leading journals, you can be assured of Prodigy's ability to help you care for your patients.
EFFICIENCY
Optimal patient and practice management
Prodigy efficiently provides you with accurate bone mineral density (BMD) and other body composition analyses. Prodigy's advanced features not only help your DXA scanning process flow with ease, but they also help enable you to manage your patient data and business more effectively.
Prodigy's benefits are backed by a range of features:
TRUST
Advanced technology to help strengthen clinical confidence
Published in hundreds of peer-reviewed journal articles
Installed base of nearly 11,000 units in 93 countries
Third generation DXA technology—with over 30 years of innovations since the first bone densitometry FDA clearance in 1980.
EFFICIENCY
Streamlined DXA workflow with a full suite of automated tools and connectivity options
Automated scan and analysis features, including:
Supine Forearm: Performs supine-forearm scans without patient repositioning
OneScan: Performs AP Spine and DualFemur exams without requiring patient repositioning between scans
Previous Scan Image: Displays the image from an earlier assessment as the new image is acquired
Full suite of efficient data-management tools, including:
Composer: Customizable, automated reporting to help manage patient care
Multi-User Database: Allows multiple workstations to access DXA scan files simultaneously; allows multiple
GE bone densitometers to acquire and save scan files to a common database, and allows remote analysis and reporting via network.
Batch Output: Expands reporting capability by outputting multiple exams, whether printed or sent to DICOM
Database Export: Expands data exporting options to include tab-delimited files (i.e. Excel)
Business tools to manage your DXA offering, including:
Connectivity tools:  Transmit data where you need it with DICOM (IHE compliant), HL7, SQL Server and TeleDensitometry
Practice management tools: Help increase patient awareness and drive physician referrals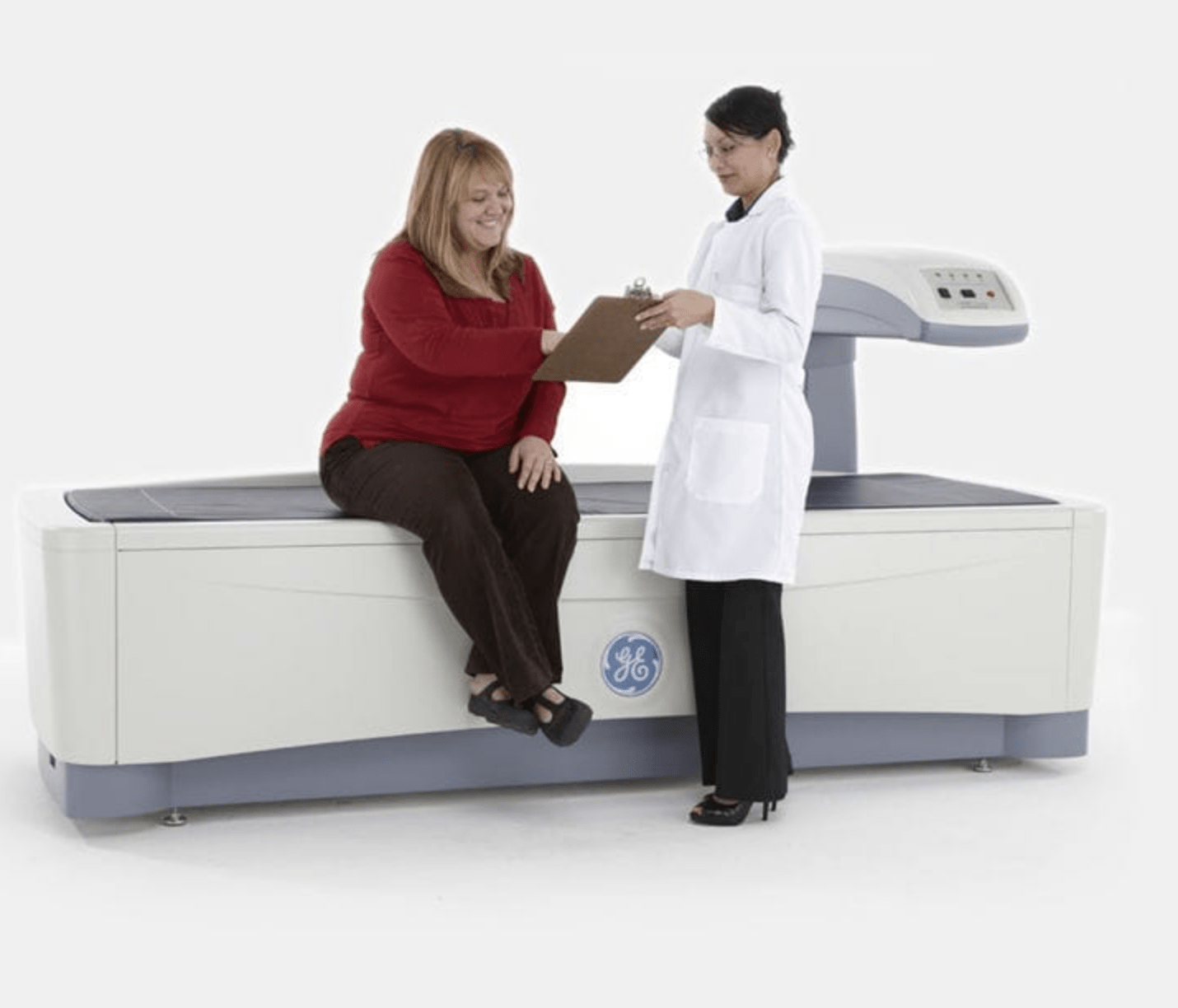 View scanner dimensions, software features, minimum room dimensions, and other detailed specifications in the following Prodigy models, available in both full- and compact-sizes:
Prodigy Advance offers a full spectrum of skeletal and metabolic health applications.
Download the Prodigy Advance Spec Sheet (PDF).    
Prodigy Pro provides an expanded skeletal feature set, with additional applications available as options.
Download the Prodigy Pro Spec Sheet (PDF). 
Prodigy Primo offers core skeletal applications, along with workflow and efficiency features to help meet physician office needs.
Download the Prodigy Primo Spec Sheet (PDF).