Better systems, better service, and better healthcare are at your reach.

The Panorama 1.0T is a high-performance, truly open system, with an image quality equivalent to that of a 1.5 T cylindrical system. Through active shielding, the system is relatively light in weight, with a small fringe field, allowing it to be installed in an existing department without additional high siting costs. The compact dimensions of the system are accentuated by attractive modern styling.
These units are to be sold installed as turn-key projects.
The Panorama 1.0T's unique magnet system has been designed to meet three major requirements: 1.0T field strength for optimum soft tissue contrast, high-field clinical performance, and maximum patient comfort. The open design, in combination with the extensive transverse table movement, enables high-quality imaging of off- center anatomical structures.
Active shielding: The magnet contains two concentric superconducting coil sets. The inner set produces the main magnetic field, while the outer set reduces the fringe field outside the magnet to the minimum.
High homogeneity: Passive shimming ensures high magnetic field homogeneity with excellent gradient linearity, providing excellent image quality over large volumes with a 45 cm FOV.
High field performance: The vertical field design in combination with dedicated Solenoid Technology (ST) RF coils offers image quality comparable to cylindrical 1.5T systems
Preferred by patients: The panoramic viewing angle of almost 360° and the spacious 160 cm-wide patient aperture of the Panorama HFO can put your patients at ease and provide a comfortable MR experience.
Value for your practice: The combination of a large and wide-open patient aperture, isocentric imaging and a 45 cm FOV offers capabilities, such as kinematic joint studies, fat suppression in all areas and the ability to perform interventions. On top of that, the ST integrated body coil offers the opportunity to scan challenging patients without using surface coils. This makes the Panorama an extremely accommodating MR scanner for your patients, from small children to very large adults.

High throughput: The FastTrak dockable patient table has integrated connectors for coils and physiology monitoring, enabling fast and easy patient setup. With a second FastTrak, the next patient can be prepared outside the scanner room while the current scan is in progress.

Refurbishment process provides like-new condition: Factory refurbished systems can be custom configured with the latest compatible software upgrades. To maintain the high standards set by Philips and meet your stringent performance requirements, all Diamond Select systems undergo a thorough refurbishment process.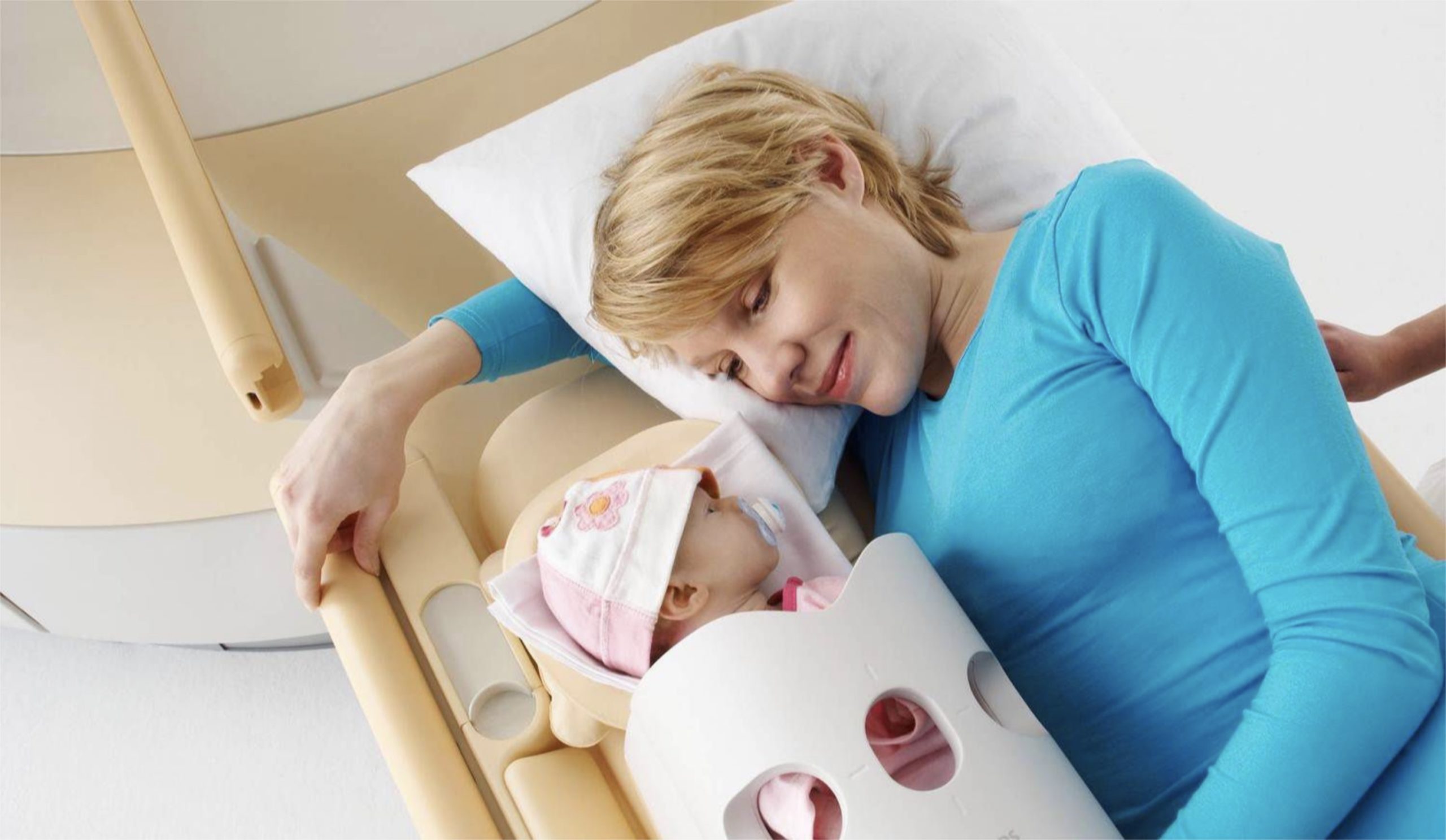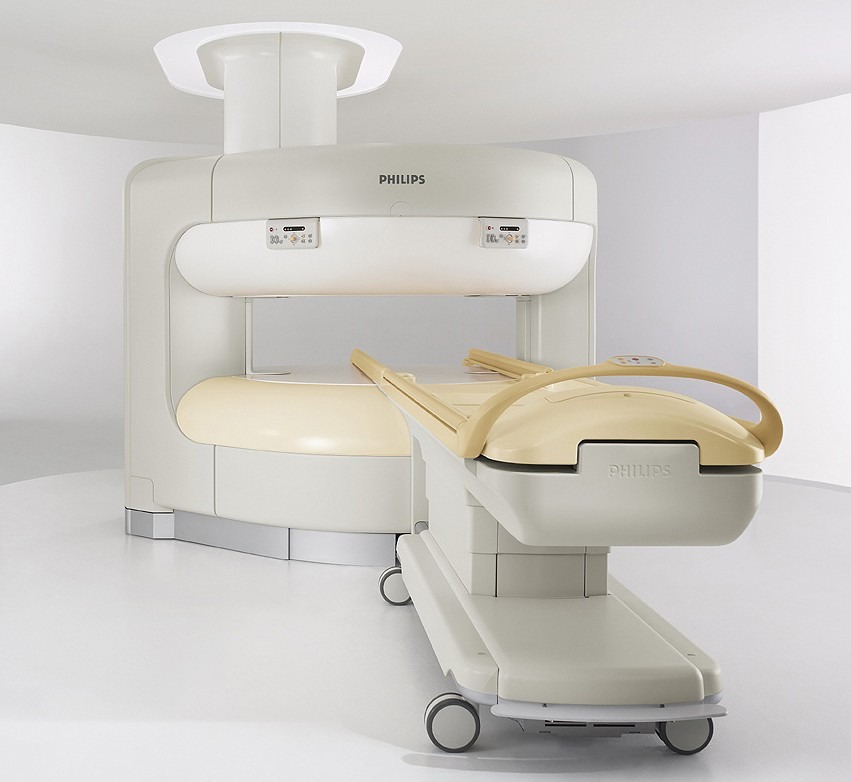 Integrated body coil: An integrated body coil produces very high- quality images, often without the use of surface coils. As a result, set up is extremely fast, and multistation whole-body imaging can be
performed without the need to change coils.
Standard RF coils: Panorama 1.0T RF coils have built-in preamplifiers in all receiver coils, while the Panorama 1.0T Synergy and SENSETM coils have built-in pre-amplifiers in all coil elements.
The advantages include:
– Optimum SNR
– No RF coil matching required prior to scan
– Fixed tuning for all rigid coils
– Fast, fully automatic tuning for all flexible coils.
– Built-in decoupling circuitry enabling several coils to be connected at the same time.
– Dedicated preset procedures are included in the software.
RF receive coil connectors are integrated in the FastTrak patient support.A 4-channel SENSE Head coil is delivered with the system, and a full range of optional SENSE compatible coils is available.