Better systems, better service, and better healthcare are at your reach.

Since their inception, today's ultrasound systems have progressed to become essential medical devices not only in  examination rooms but in non-traditional locations as well. Now, we have made productive exams a reality with the  release of our latest ultrasound system. Introducing the ARIETTA 65 – combining productivity-enhancing tools and  technologies under the concepts of Pure Image Technology, Seamless Workflow, and Simple to use Applications, to help  you streamline your practice.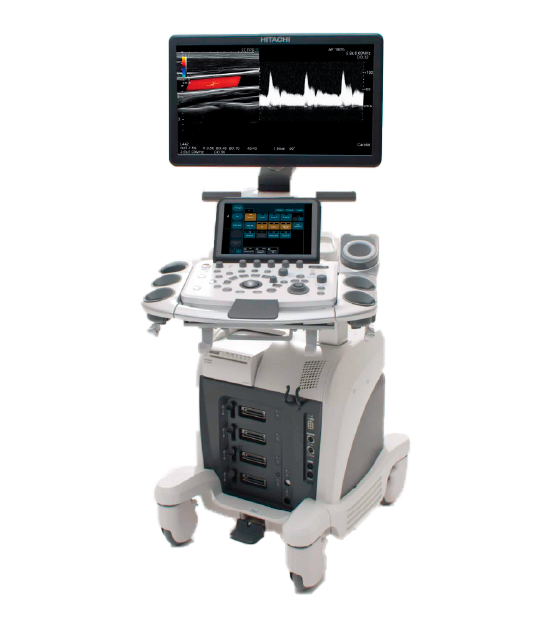 Expertly designed to optimize productivity
As the pioneer of diagnostic ultrasound, Fujifilm has more than 50 years of experience developing innovative ultrasound technologies. We believe that optimizing productivity can lead to improved outcomes, and that  reproducible, precise imaging and a versatile system can make your ultrasound examinations more productive.
To help with that goal, we've migrated some or our top performing imaging technologies for enhanced diagnostic confidence and precision.
AN APPLICATION-RICH PLATFORM FOR PERFORMANCE IMAGING
Fujifilm understands that physicians demand the best technology, professional support and the specialized tools necessary to perform comprehensive real-time ultrasound imaging for outstanding patient care. Arietta 65 continues our dedication and commitment to imaging diagnostics by providing a powerful platform with incredible  image quality, outstanding system reliability and intuitive use of cutting edge technology. Fujifilm remains the standard in the field of diagnostic ultrasound.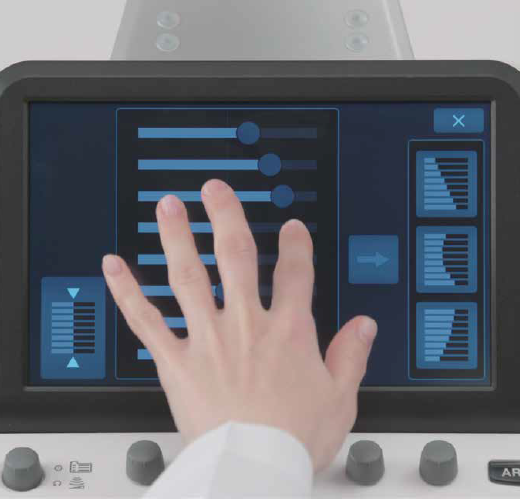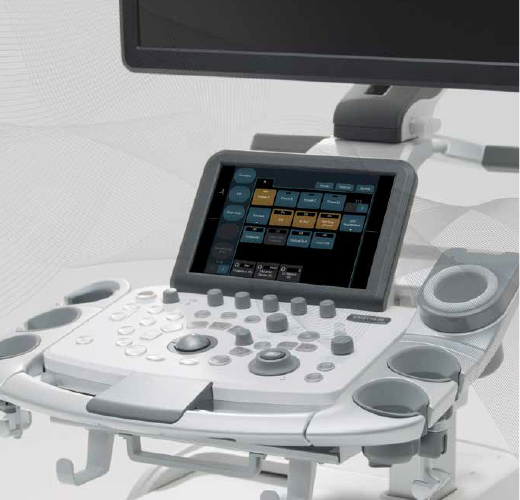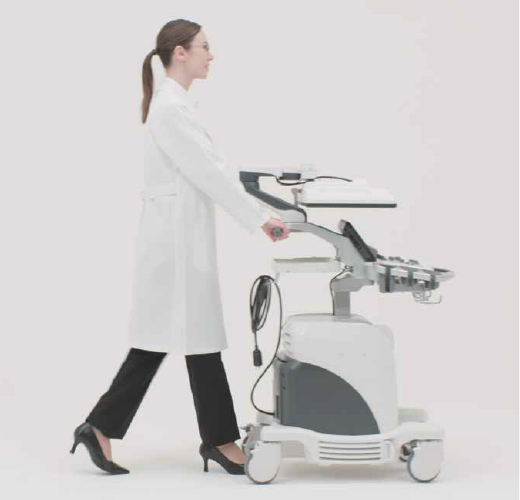 TOOLS FOR DIVERSE CLINICAL USE AND DETAILED EVALUATION
Protocol Assistant
Prompts you through the exam following your previously registered protocols and automatically prepares the next tool or window as dictated for each step in the exam. This significantly reduces keystrokes and prevents duplications or omissions as you store images, take measurements, and add body marks or annotations.
eFLOW
High spatial resolution produces an accurate display of blood flow confined within the vessel walls, even in fine vessels.
Compound Imaging
Enhances visualization of tissue boundaries by transmitting beams in multiple directions, thus reducing artifacts experienced when using a single beam path.
Trapezoidal Scanning
Offers a wider field of view with linear transducers, enhancing the visualization of vessels, organs, and the tissues around them.
Free Angular M-Mode (FAM)
Three M-Mode lines can be set at any position and angle simultaneously, for diagnostic evaluation of wall and valve motion from multiple points within the same heart cycle.
Symphonic Technology
The advanced architecture of the Arietta 65 has been redesigned to capture the subtlest of changes and produce the highest-quality "sound".

ERGONOMICALLY DESIGNED TO MAXIMIZE
FUNCTION AND FLEXIBILITY
The Arietta 65 was designed to provide maximum scanning comfort, along with state-of-the-art technology, and outstanding image quality that meets and exceeds the needs of the office. The panel height is adjustable for lower extremity examinations. The two-way multi rotary encoders enable function adjustment in one control–which  enhances examination efficiency and supports comfortable operation.
Arietta 65 Ergonomics
The importance of ergonomically designed ultrasound systems cannot be understated. The Arietta 65 was designed to minimize repetitive stress while maximizing flexibility across facility.
Rotating Operator Console
Swivel the console for more comfortable operation, so that the switch layout matches the angle of your arm.
360° Articulating Monitor Arm
Optimize viewing angle and distance by repositioning the monitor to facilitate examinations in a variety of clinical settings.
Adjustable Panel Height
Raise or lower the console to ease physical impact and scan in the style that best suits your workflow.
Streamlined Operating Console
Designed to facilitate routine examinations, the ARIETTA 65's operating console does not just simply reduce the number of physical keys. Button placement is optimized to prevent unnecessary, complicated, or accidental keystrokes.